Originally founded 25 years ago, as an application development company, Asist has successful business units with a strong focus on development and application modernization. Over time, we have broadened our horizons to include a new Competence Center around Software Asset Management (SAM).
Asist SAM Competence Center: SAM Expertise in One Place
The Asist SAM Competence Center brings together experts with different backgrounds to share their expertise and to collaborate on the Asist-managed SAM projects. Based on our bundled expertise, we offer customers and partners tailor-made packaged services in the Software Asset Management arena in order to establish a powerful installed software base combined with topnotch consultancy in license knowledge and optimization.
An Independent Vision
At Asist, we believe that SAM consultancy services and license sales should not be mixed. The fact that we do not involve license sales with our in-depth knowledge of licensing programs makes us trusted and independent advisors to our customers and partners. Our technological approach to provide detailed information of the complete IT infrastructure and our license master classes to establish the organization's License Position are unique in the market.
Our Offering: Side by Side to your Success!
Asist SAM Competence Center strongly believes in a step-up approach when implementing SAM project for customers. By listening to the customers and defining achievable goals, we deliver the correct services according the SAM maturity and actual needs of our customers. Every SAM engagement starts with a kick-off meeting to identify common goals and to agree upon the scope, deliverables, and processes involved in our services. Our goal is to make the SAM project a streamlined, fact-driven and transparent process to secure our role as a trusted advisor.
Lansweeper
We offer license optimization, audit support, datacenter modernization and workplace assessments to customers and partners based on high quality discovery with Lansweeper. We use Lansweeper as the trustful data source to feed our dashboard and the reports we deliver during our projects. With Lansweeper we provide every customer the access to the relevant technical data at the depth and breadth needed to make intelligent and fact-based decisions. Don't hesitate to contact us If you have additional questions concerning Lansweeper or if you want to receive a input about pricing, support services or tailor made reports
Step-up with 4 flavours of SAM
Step into SAM – SAM SOS: A SAM workshop to support you with the first steps in the SAM area or to solve an urgent problem. During the project, we focus on one vendor to develop a timely and practical solution.
SAM Baseline: During this project, we work with our customers to develop an inventory of the deployed assets, a review of licensing entitlements, and the identification of any over- or under-licensed assets.
SAM Refresh: We are convinced it is important to offer uninterrupted follow-up and support to our customers. Returning customers rely on the Asist Refresh services to continuously improve their business.
SAM Value Projects: Once the baseline has been established, we take our customers one step further by integrating and connecting the SAM data to their business. We provide data-driven facts and information to advise the customers to achieve strategic and organizational goals and objects.

SAM Workbench
Asist's SAM Workbench collects data from our customers and processes it into meaningful, interactive Excel-based dashboards that we use to assess software needs and assets. With Workbench, customers can also assess their server workload, actual client software usage, license agreement compliance, and other data points. The SAM Workbench is part of a SAM Baseline engagement and an ideal step-up to professional SAM tooling.

Microsoft SAM Gold
Asist is a certified Microsoft SAM Gold Partner with deep expertise in all aspects of Microsoft Licensing and Software Asset Management. As a Microsoft SAM Gold partner Asist can offer qualifying organizations a fully funded Microsoft SAM Engagement project. This will allow the Microsoft customer to get full insight in the software usage and software license position with absolute minimum of investment.

Simplifying the SAM Business
Albert Einstein said, "If you can't explain it simply, you don't understand it well enough." We simplify SAM business projects by supporting our customers with optimal data collection and with our very popular License Master Classes. During these workshops, we demystify complicated license rules by applying them together with our customers.
CONTACT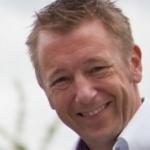 More about Software Asset
Management (SAM)
×