What do you think when you hear "MAINFRAME" ? If you imagine big, outdated machines, then it's time to talk to us about why they're still relevant. So, if you think mainframes ceased to be modern around the time of the Moon landings, think again. Mainframes remain one of the most powerful types of technology available today. That same statement was true fifty years ago, and it may still be true fifty years from now.
"Insourcing Services" is a business unit specialized in the development, maintenance, integration and support of your solutions. Not bound by preferred or specific technologies and frameworks, we build the technical solution that best suits your requirements..
Projectsourcing
Projectsourcing - taylor made specialists
Projectsourcing is a solution for your organization when you want to have extra knowledge or development capacity in a flexible way for both the mainframe and distributed environments. Well trained ASIST specialists are employed for a fixed period or for certain activities within your organization or department. We take care of the screening, matching, qualitative follow-up and administration.
Added value ASIST specialist
All our specialists have a lot of experience that enables them to integrate directly in your organization. Their knowledge and expertise ensure that they are successful in your department. In addition, their positive view adds an extra boost to the project or department where they are deployed. Our specialists are happy to work on a project base and are used to adapting quickly to changes.
Young graduates
Young graduates who want to continue grow both technically and personally at innovative companies with the same drive. That is our ambition for both the mainframe and distributed world.
In the right environment, young ICT grow from start to finish. Therefore, after an introduction phase, a personal traject of coaching and modern ICT environment follows.
Working for ASIST should be fun and professionally stimulating, so interactions with colleagues and customers should be engaging for our people, our most important asset.
ICT
ASIST supports and advises its clients on various development- and integration projects in different ICT disciplines. We guarantee our partners the continuity of their operations by providing additional capacity and knowledge.
On a flexible base, we establish highly educated ICT specialists in multinationals, financial institutions, SMEs and (semi) governmental organizations. ASIST has more than 22 years of experience in the development of applications in both the mainframe– and distributed enviroments.
Our specialists, employed during the various phases of your projects, belong to the following function groups:
Software and Application Development (Developers, Technical & Functional Analysts, etc.)
Application Management (Technical and functional application engineers, etc.)
IT Project management and IT management (Project & Program Managers, Project Support Officers, etc.)
CONTACT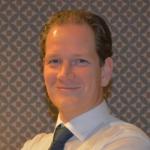 More about Insourcing Services (Insourcing)
×